Driver's mounted – check.  Cabinet port cut – check.  Cross-over – parts on order.
So I drug out some Dayton Audio bi-amplifiers.  What is a bi-amplifier?  Two amplifiers, one each for the tweeter and woofer, along with an electronic cross-over circuit.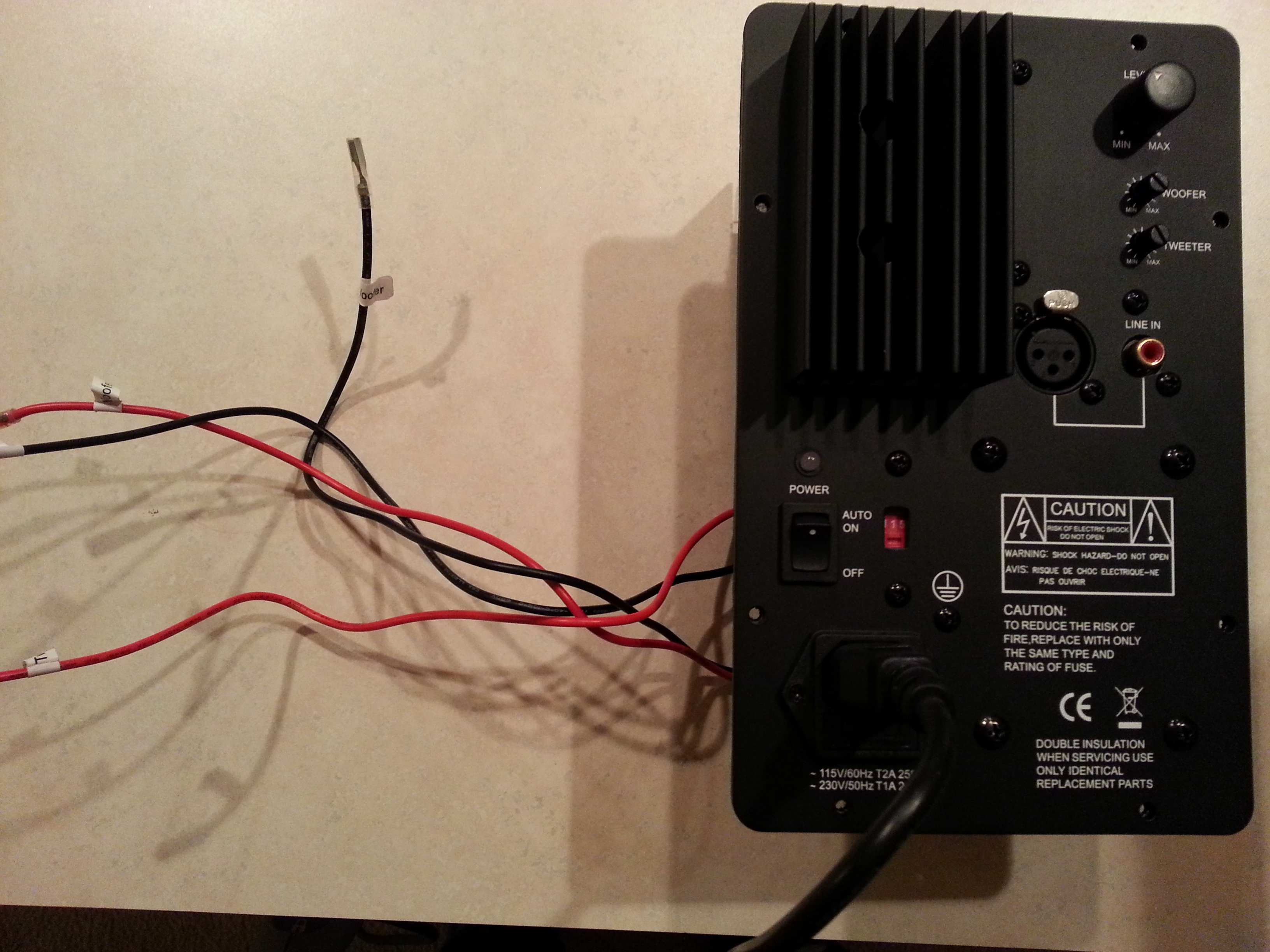 These were the second series Dayton Audio produced.  The high- and low-pass sections have separately adjustable cross-over points.  Frequencies are limited to 2.2 kHz, 3.2 kHz, 3.8 kHz, 4.2 kHz, and 5 kHz.  Order is 4th Linkwitz-Riley.  (In the first series, the cross-over was fixed to 3.0 kHz.)  The electronic crossover also has a +4 dB bass lift circuit.  Presumably the bass-lift is for bass extension.  Looking at the lift cut-out frequency, the circuit actually has the appearance of a diffraction compensation.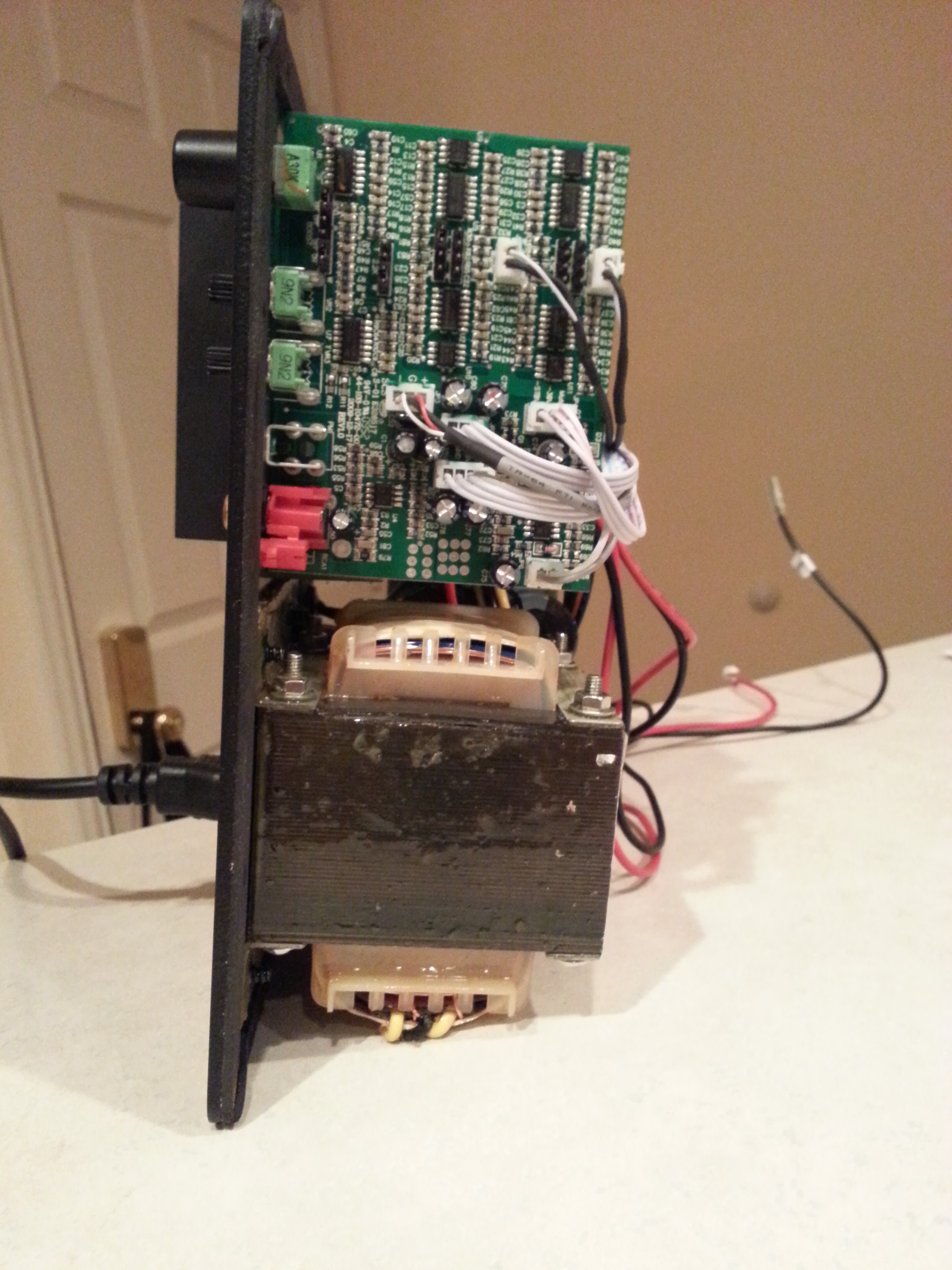 Results – sounded OK with the lift compensation enabled.  Woofers are crossed over at 2.2 kHz, the tweeter at 3.2 kHz.  Just sounded a little bright, maybe 3 dB to hot on the tweeters.